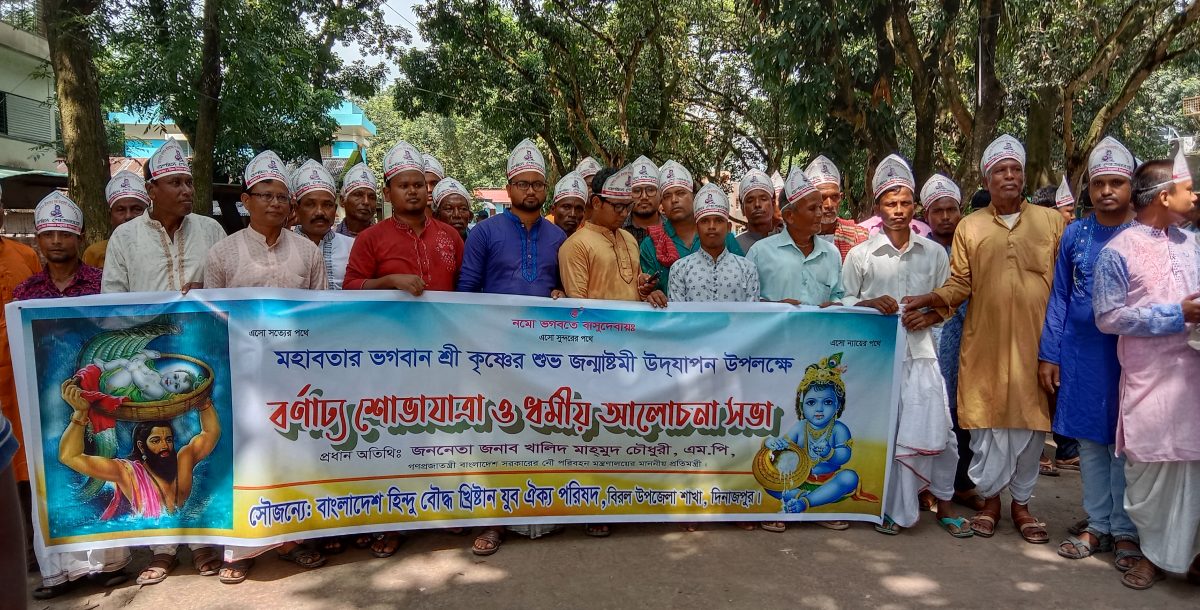 Biral Upazilla, Dinajpur: Today Janmashtami 2022 for Lord Krishna's 5249th birth Anniversary. The auspicious day is celebrating at Biral Upazilla of Dinajpur District. A lot of Devotees around the Upazilla attend in the Long Rally on the Upazilla Road. Khalid Mahmud Chowdhury, Member of Parliament of Bangladesh Awami Leauge also attended in the rally.
Devotees are attend in the Biral Upazilla Central Puja Committee at around 09:30 AM. Swami Bibhatanandaji Maharaj from Dinajpur Ram Krishna Mission also attended there.
(The above news first appeared on Ogro News on August 19, 2022, at 10:52 AM BST – Bangladesh Standard Time. For more news on Education, Technology, Entertainment, Sports, Festivals, Celebrities, Lifestyle, and Trending News, so bookmark our news portal OgroNews.com. Also, like our official Facebook Page, and Follow us on Twitter at @ogronewsbd).