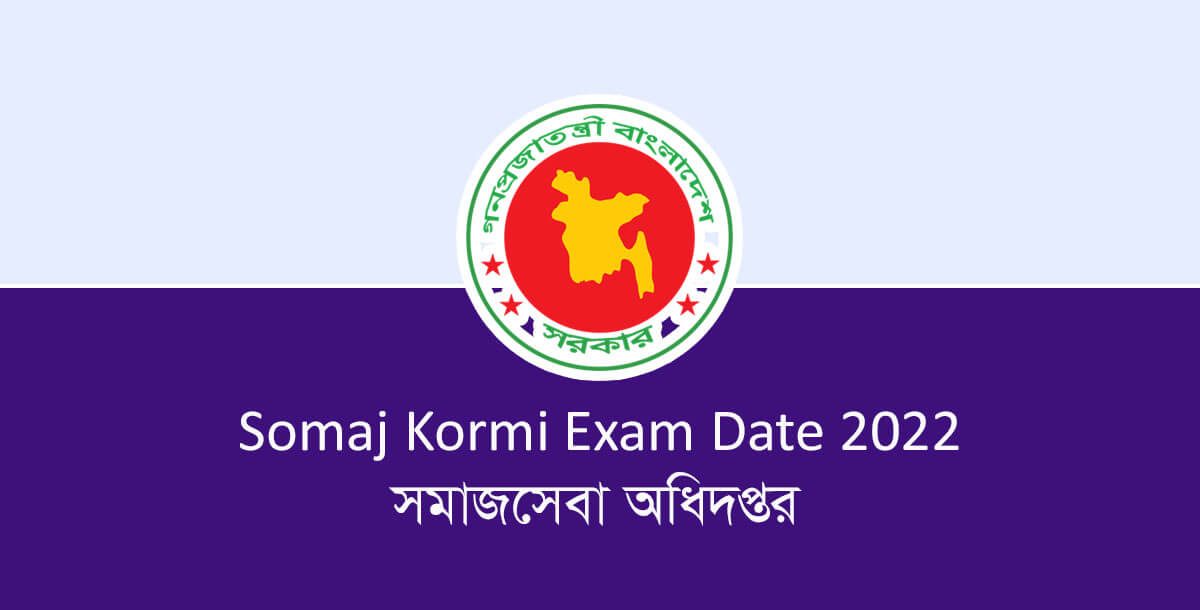 Somaj Kormi Exam Date 2022: Somaj Sheba Odidoptor officially declared the Exam Date for Somaj Kormi Post for the recruitment exam. The Exam for Union Level Somaj Kormi will be held on October 21, 2022, as per the notice. The MCQ Based Exam will be taken on 64 districts across the country. Interestingly, a total of 6 Lakh 62 thousand 270 candidates will take the part in the upcoming exam.
The information came from an office order published through the official website on August 17, 2022. The notice has been signed by D. Abu Saleh Mostafa Kamal, Director General of the Department of Social Services (DSS).
As per the office order, Union Level Somaj Kormi MCQ Exam 2022 of the Department of Social Services (Bengali: সমাজসেবা অধিদফতর/Somaj Sheba Odidoptor) going to take place on August 21, 2022. A total of 6 Lakh 62 thousand and 270 candidates will appear on the MCQ Based Exam from 64 districts of the country.
It is also known that the exam will start in the morning at 10:00 AM. The exam will continue for 90 minutes as per the Somaj Kormi Exam Date.
For Latest News Updates, Please Follow "Ogro News" on Google News Channel
(The above news first appeared on Ogro News on August 18, 2022, at 11:02 PM BST – Bangladesh Standard Time. For more news on Education, Technology, Entertainment, Sports, Festivals, Celebrities, Lifestyle, and Trending News, so bookmark our news portal OgroNews.com. Also, like our official Facebook Page, and Follow us on Twitter at @ogronewsbd).