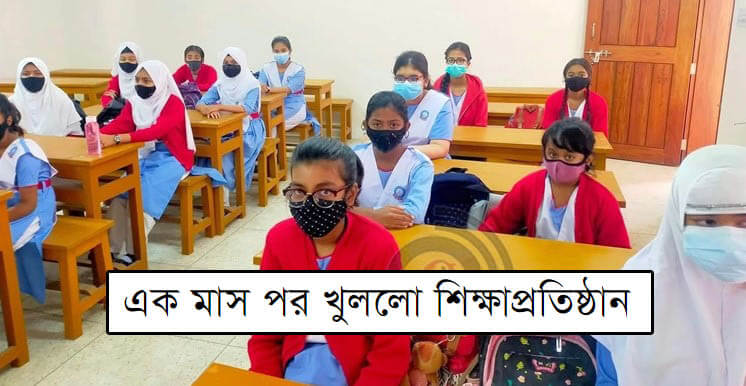 School College News Today: After one month, in-person teaching has started today in the educational institution. The school college has been reopened today as the situation in Covid-19 is deteriorating. A happy atmosphere has been created in the school and colleges in the presence of the students since Tuesday Morning.
Besides this, student attendance is also satisfactory. As per the report, about 80 percent of the students attended the class. However, the students were asked to attend class who received two doses of the Covid-19 vaccine.
It has been learned from various schools in the Dhaka metropolis that students are attending in-person classes at the official scheduled time from the morning. On the first day of class, the teachers presented the textbooks as well as the official guidelines on hygiene among the students due to one month closed of Educational Institutions.
Also Read: SSC Exam 2022 to be held on June
For Latest News Updates, Please Follow OgroNews.Com on Google News Channel
(The above news first appeared on Ogro News on February 22, 2022, at 12:50 PM BST – Bangladesh Standard Time. For more news on Education, Technology, Entertainment, Sports, Festivals, Celebrities, Lifestyle, and Trending News, so bookmark our news portal OgroNews.com. Also, like our official Facebook Page, and Follow us on Twitter at @ogronewsbd).