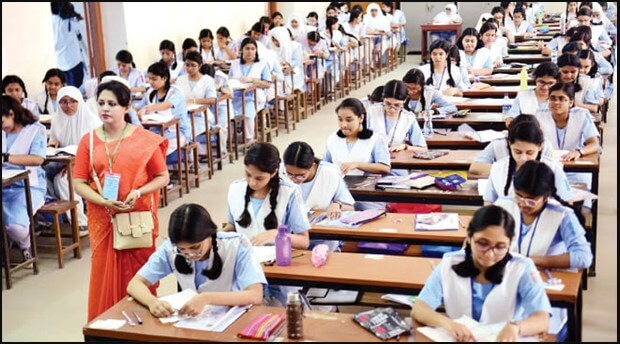 SSC Exam 2021 Day 1 Latest News Update: According to the official schedule, SSC 2021 Exam started today across the country. On the first day of the exam, about 19,000 were absent from the 9 Education Board.
On the other hand, 14 were expelled during the exam. 1 student from the Barisal Education Board and 2 Room inspectors and 1 student from Dinajpur Education Board were expelled for dishonest work.
In Madrasah Education Board, a total of 10,000 examinees were absent and 10 were expelled. Besides this, almost five and a half thousand examinees were absent from Technical Education Board.
SSC Exam 2021 Day 1 News
On 14th November 2021, Sunday, Physics (theoretical) examinations are taken under nine general education boards as per the SSC Routine 2021. There are a total of 4 Lakhs, 8 thousand and 34 candidates in this subject. But, a total of 4 lakh 64 thousand 47 SSC Examinees were present in the examination from those examinees.
As per the calculation, a total of 3,546. candidates were absent in the first exam. The present examinees and absent examinees' information came from the control room of the Ministry of Education today.
Also Read: SSC Exam 2022 Date Declared by Education Minister
On the first day of the SSC Exam 2021, 1 lakh 28 thousand and 708 students were supposed to appear in 423 centers under Dhaka Education Board. But on this day 1 lakh 27 thousand 923 candidates appeared on the exam. A total of 884 candidates did not appear in the examination center on the first exam.
For Latest News Updates, Please Follow OgroNews.Com on Google News Channel

(The above story first appeared on OgroNews.Com on 14th November 2021, at 09:33 PM BST – Bangladesh Standard Time. For more news on Education, Technology, Entertainment, Sports, Festivals, Celebrities, Lifestyle, and Trending News, so bookmark our news portal OgroNews.com. Also, like our official Facebook Page, and Follow us on Twitter at @ogronewsbd).